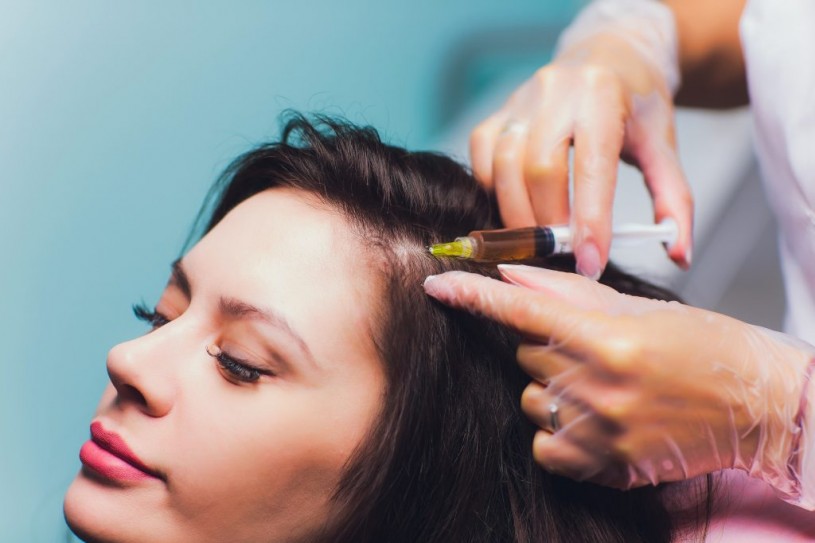 ---
WHAT IS PLATELET RICH PLASMA(PRP)?
For decades, professional competitors have been using Platelet Rich Plasma (PRP) remedies to improve their performance, repair injuries and even postpone retirement. PRP is a regenerative medicinal treatment that utilizes a concentration of platelet cells obtained from the patient's own blood, so there's tiny to no risk of side effects.
Blood consists of a fluid described as plasma, red cells, white cells and platelets which are solid components. Platelets, responsible for clotting, also contain hundreds of growth agents, which are essential in healing injuries in the body. PRP is plasma with a 5 to 10 times greater concentration of growth factors and improved healing abilities. PRP therapy is the injection of that concentrated plasma directly into the tissues encompassing an inflamed or injured part to improve healing.

Men and women who desire to non-surgically revive their hair follicles can now utilize their own blood in our clinic, in Istanbul.

For several years, experimental/scientific studies have documented the positive effects of PRP in aiding wound and tissue healing. PRP therapy has been used by many including professional golfers, racehorses, and medical professionals to aid in healing injuries. We are pleased to be able to offer these regenerative injections in conjunction with your hair transplant surgery, to further improve the chance of healthy hair growth.
ANESTHESIA
Sedation Method, Local Anesthesia.
WHAT IS THE HEALING PERIOD?
7-10 Days