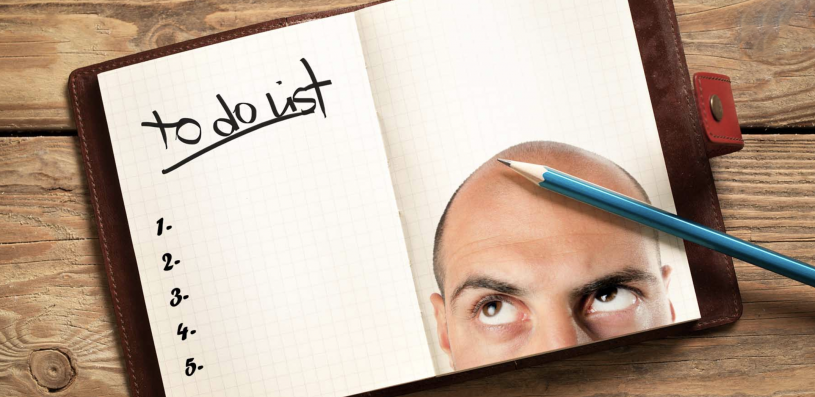 ---
Aspects to Take into Consideration Before Hair Transplantation
In our modern living conditions millions of people, of all genders, suffer from hair loss. Those who experience this as a problem, look for a solution and usually end up exploring the possibilities for hair transplantation. Since hair transplantation is a medical procedure and it involves surgery, it is essential to be informed about the precautions that should be taken beforehand. To inform our potential patients about these precautions, our team at Victoria Bogart found it useful to prepare this blog. We hope you find it informational and useful in your research for information about hair transplantation, and the precautions that this surgery requires.
How Does the Procedure of Hair Transplantation Proceed?
Before going into the details to take into consideration before undergoing the surgery; it might be useful to provide some general information about the hair transplantation procedure itself. This way, our future patients can form an image about what they can expect at our Victoria Bogart Hair Clinics in Istanbul and Moscow. The hair transplantation procedure actually starts at the moment you decide to undergo the surgery. If the clinic of your choice is Victoria Bogart, be it Moscow or Istanbul, we will ask you to provide us with pictures of your hair, taken from 5 different angles. We will also ask questions about your general health condition. It is important that we are informed about any chronic illnesses, if you use any medicines etc.… At the second step, we ask that you have a few tests done. If you prefer, these tests can be performed after your arrival in our clinics as well. In conclusion of these tests, we analyze the specific reason for your hair loss, and the possible solutions in your case. The required tests are: Hemoglobin, Ferritin, B12, B9 and Follic Acid. Based on this submitted information and pictures, our attending doctor provides you with an online consult and then decides whether you are suitable for a hair transplant.
If it is concluded that you are a suitable patient to undergo a hair transplant, an appointment is made for a face to face consultation by the doctor. Our VIP service includes comforts such as your reception at the airport, and a stay in luxury hotels.
During the face to face consult by our doctor, Doctor, the required tests and examinations are completed. This is followed by a conversation, during which the doctor gets an insight in the expectations of the patient. The consultation is concluded by determining the specific procedure that will be followed for the hair transplant. Naturally, the doctor will also provide you with detailed information about some precautions you should take before undergoing the surgery.
On the day of the surgery, the patient is admitted to the fully equipped clinic. Some last tests are conducted, and the hair transplantation surgery is performed by Doctor.
What to Do Before Hair Transplantation Surgery
Now that we have provided you with general information about the hair transplant procedure, we can list the different aspects that should be considered beforehand:
1. Decide on the Best Hair Transplantation Clinic and Doctor
The first step, before undergoing hair transplantation is to research and decide on the clinic and doctor. This may actually be the most important decision to make in the entire course of action. Since the doctor bears big responsibility in deciding whether a patient is fit enough to undergo surgery; which procedure will be followed; and no doubt the final result after surgery.
2. Haircare Before Hair Transplantation
The hair should be washed before going to the clinic. The surgery will be performed on clean hair and scalp.
3. Illnesses and Use of Medicines Before Hair transplantation
Information about any (chronical) illnesses and use of medicines should be shared with the attending doctor, before undergoing surgery.
4. Eating Before Having Hair Transplant Surgery
There are no objections to having breakfast or a meal before the surgery. Hair transplantation procedures do not require being on an empty stomach.
5. What to Wear to Surgery?
When going to the clinic to undergo hair transplant surgery it is best to wear something with a wide collar or buttons, that can be easily taken off.
6. Other Precautions to Take Before Hair Transplantation Surgery
If you use contact lenses, you should remove them before undergoing hair transplant surgery. And it is recommended that the patient comes to the clinic after a good night sleep, or at least well rested.
What Not to Do Before Hair Transplantation
We have also made a short list of what should not be done before undergoing a hair transplantation procedure:
1. Medicines That Should Certainly not Be Used Before Hair Transplantation Surgery
Blood thinners such as Aspirine, should not be taken in the last 10 days before a hair transplant procedure.
2. Beverages that Should not be Consumed Before Hair Transplantation Procedures
The intake of alcoholic beverages should stop 3 days before the surgery. Drinks or substances containing nicotine or caffeine should also not be consumed the last 3 days. Even vitamin preparations containing vitamin B and vitamin E, or even herbal teas containing these vitamins, should also not be consumed in the last days. Since those can also induce excessive bleeding.
3. Foods Better Not Consumed Before Hair Transplantation
It is recommended not to consume any food that can generate gassiness and bloating in the stomach.
4. Haircare Products that Should Not Be Used Before the Procedure
Before the hair transplant surgery, it is prohibited to use any form of hair styling products or any medicinal lotions on the scalp or the hair.
5. What Not to Wear on Day of Surgery
Any jewelry made of any metal should be removed before surgery.
6. What Else Not to Do Before Hair Transplantation
It is strongly recommended to stop exercising and any sports a week before undergoing the surgery.
In this blog, written by our specialized team at the Victoria Bogart Hair clinics in Istanbul and Moscow, we have summarized what should be done and what should not be done before undergoing hair transplant procedures. During the consult with the attending doctor, patients are provided with all further information. Please feel free to contact us at Victoria Bogart Hair if you wish to obtain any further information about our services. You can contact us via e-mail or call any of the phone numbers in our contacts below.